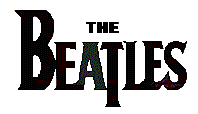 MIDI Homepage

My Beatles Collection of MIDI songs and album covers are for FREE for everyone's enjoyment. To download MIDI's, simply visit each album by clicking on the cover below in the table. All LP's were released in the United States from 1963-70. ENJOY THE BEATLES MUSIC!!!!


If You Like This Site, Please Help Support It With A Purchase or Two
My Beatle Webrings

Beatles Music on Jango



Please Help Suppurt These Site(s) By Visiting Some Of My Other Websites Too...
Thanks For Visiting And Be Sure To Tell All Your Friends. I have been an avid Beatles' fan since the early 70's. My collection is based upon my private collection of every original released LP in the US. Those who have seen the original records on vinyl will remember some of the albums you no longer see around: "Meet The Beatles"; "Beatles '65"; "Yesterday..and Today!" to name a few. My collection is void of the new CD versions such as "With The Beatles and others which combine 2-3 records. My collection is for your free use to listen and to enjoy. The Album Covers are my actual covers which were released in the Sixties in the United States. I have larger images available on the individual album pages where MIDI Music for each album is located. Enjoy and please send your comments. Also visit the Beatles Discography which has all the pertinent info on each album. Please just Click On The Letter and write me a little note.


Email Comments!